Now through August 31, 2021
|

South Parking Lot behind Forever 21
---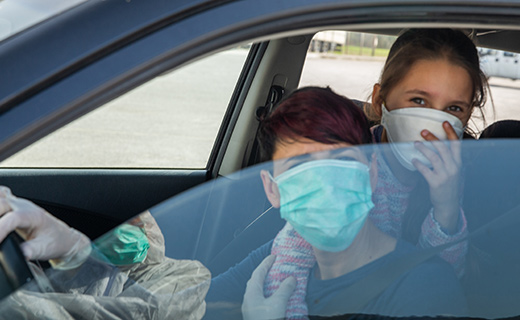 COVID Clinic testing from 9am-5pm in the South Parking Lot behind Forever 21
COVID Clinic is a third-party testing facility that provides a private, quick, safe, rapid-response, 60-minute results for COVID Tests, from 7am-8pm daily. COVID Clinic is also now offering PCR tests (best for travel) as well.
If you would like to make an appointment, click here, navigate to Fresno and select "4841 North First Street, Fresno, CA 93726" from the Site Location dropdown menu. Contact Aly Collins with any questions at (714) 319-3500 or aly@covidclinic.org.

Discount Code for Appointments: Aly
(Please enter code while registering under 'Voucher Code')

Rapid 60-Minute Result COVID-19 Testing - $150*

The Quidel Corporation Sofia SARS Antigen FIA test has received Emergency Use Authorization from the FDA. Test data suggests the test has specificity of 100% (although no text is 100% over an infinite sample size) and sensitivity of 96.7%. This nasal swab test is great for quickly screening individuals for an active COVID-19 infection.
*All tests are paid for up front by the customer and can be submitted to your insurance for reimbursement. The ideal customer is someone that needs/wants to be tested within the next 24 hours and needs results fast.

COVID Clinic was founded by Dr. Mathew Abinante and is led by an incredible group of conscientious individuals. COVID Clinic is a California non-profit public benefit corporation. Patient testing is a key component of care, and they take this role very seriously. They have testing sites all across California, and also offer on-site group testing for businesses and events, which include consultations to help determine how to keep work spaces safe as we move into reopening.