August 11, 2022
|

Lush store in the Outdoor Village

, LUSH
---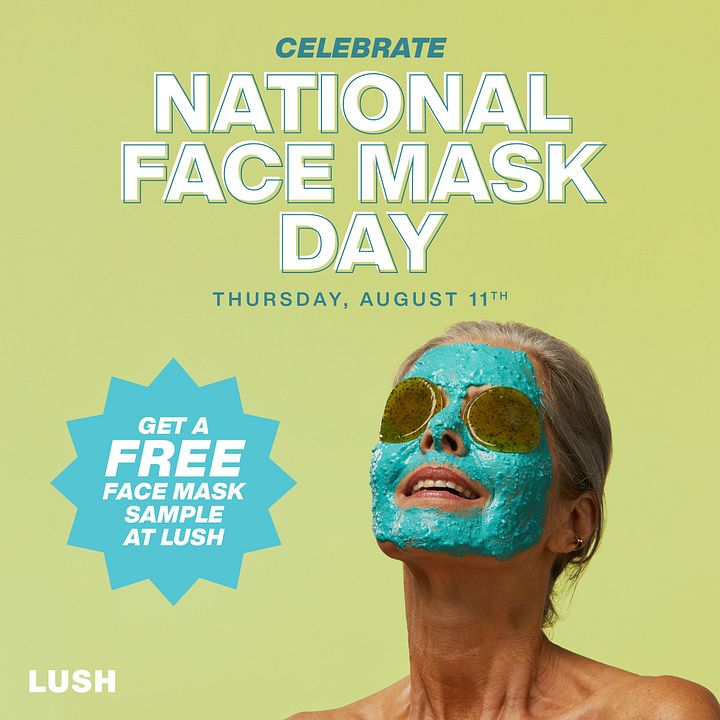 Mark your calendars, August 11 is National Face Mask Day!
Let us (m)ask you a question: did you know face masks are the hardest working cosmetics in the 'biz? They clean, scrub, balance, sooth and smooth wherever they go, turning all types of skin into glowing, healthy complexions. Let's face it - they're seriously underrated. Isn't it time they got the recognition they deserve? That's why Lush has petitioned the powers-that-be to create a day to celebrate all things face mask!
Stop by Lush on August 11. When you try a face mask in store, you get to take home a face mask sample! You can also join the celebration on Instagram: simply snap a selfie of you using your favorite Lush face mask and tag it using #nationalfacemaskday. You'll be entered to win a $500 Lush gift card. Check out the full terms and conditions for more details, and happy masking.