December 7, 2021 6:00 PM - 8:00 PM
---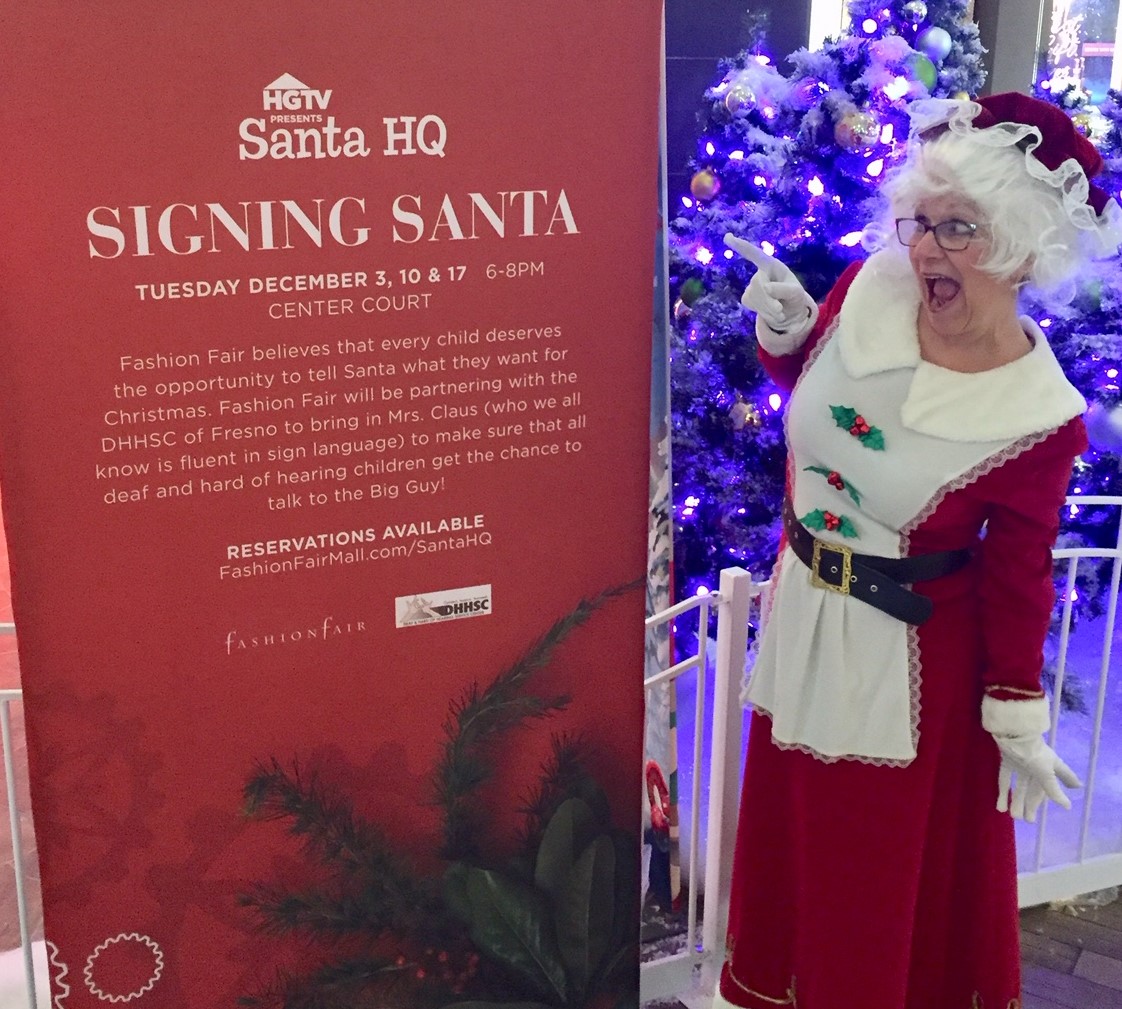 Fashion Fair believes that every child deserves the opportunity to tell Santa what they want for Christmas, and during the first three Tuesdays in December from 6-8pm, Fashion Fair will be partnering with the Deaf and Hard of Hearing Services Center (DHHSC) of Fresno to bring in Mrs. Claus (who we all know is fluent in sign language) to make sure that all deaf and hard of hearing children get the chance to talk to the Big Guy!
Reservations Preferred
CLICK HERE to make your reservation.
For more information on Santa Photos, CLICK HERE.
Yappy Hour - Pet Photos with Santa
December 3, 2021 6:00 PM - 8:00 PM
We're partnering with the Central California SPCA and have reserved these special times for your fur...